Wellness hotel on Lake Achensee:
pure relaxation
Arrive, unwind, breathe deep, and reenergise: That's all so easy at our wellness hotel on Lake Achensee.
During the day, you'll enjoy unforgettable adventures around the lake and in the mountains, followed by soothing relaxation in our wellness oasis.
Make yourself comfortable on our large sunbathing lawn with sun umbrellas and loungers as well as a fantastic view.
After hiking on Lake Achensee, there's nothing better than looking back over the day's photos on a cosy lounger, don't you agree?
Especially in winter, after a long cross-country skiing tour, toboggan run, or day of skiing, a sauna session is just the ticket. In the Finnish garden sauna at our wellness hotel on Lake Achensee – we call it our "Tyrolean Schwitzstadl" – we'll heat you up to a toasty 80°C so that your muscles relax and your blood vessels dilate. Inside the sauna, a sauna bucket with various aromas awaits you. The hut also has a small entrance area and wardrobe. Take a cold shower afterwards to boost your immune system. You'll experience intensive aromas in the organic herbal sauna, where you can let your muscles relax in the 60°C heat. In our steam sauna, a milder temperature of 45°C awaits you. The steam opens your pores and has a deep cleansing effect on the skin. Afterwards, treat yourself to a feel-good shower with soothing scents. Our infrared cabin pampers your muscles with targeted heat and provides lasting release of deep-seated tension. Your cardiovascular system is invigorated, your immune system boosted, and back pain soothed.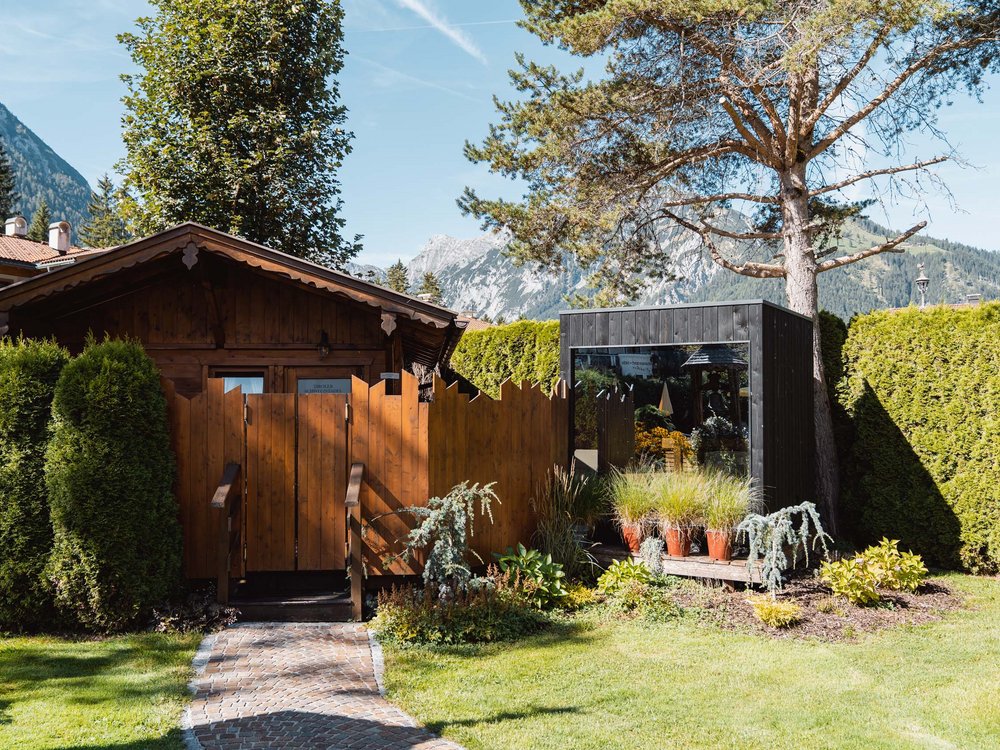 Watery fun at your wellness hotel on Lake Achensee
Of course, you can also enjoy doing a few lengths at our hotel on Lake Achensee. Our indoor and outdoor pool are connected to each other, meaning you can easily swim from inside to outside and vice versa. The highlight: Swimming in the heated outdoor pool of our wellness hotel in Pertisau in winter, when Jack Frost spoils us with soft snowflakes and you can enjoy a view of the Karwendel Nature Park covered in snow! In the 36°C outdoor whirlpool, you can let the bubbles massage away tension and enjoy the wonderful sunshine.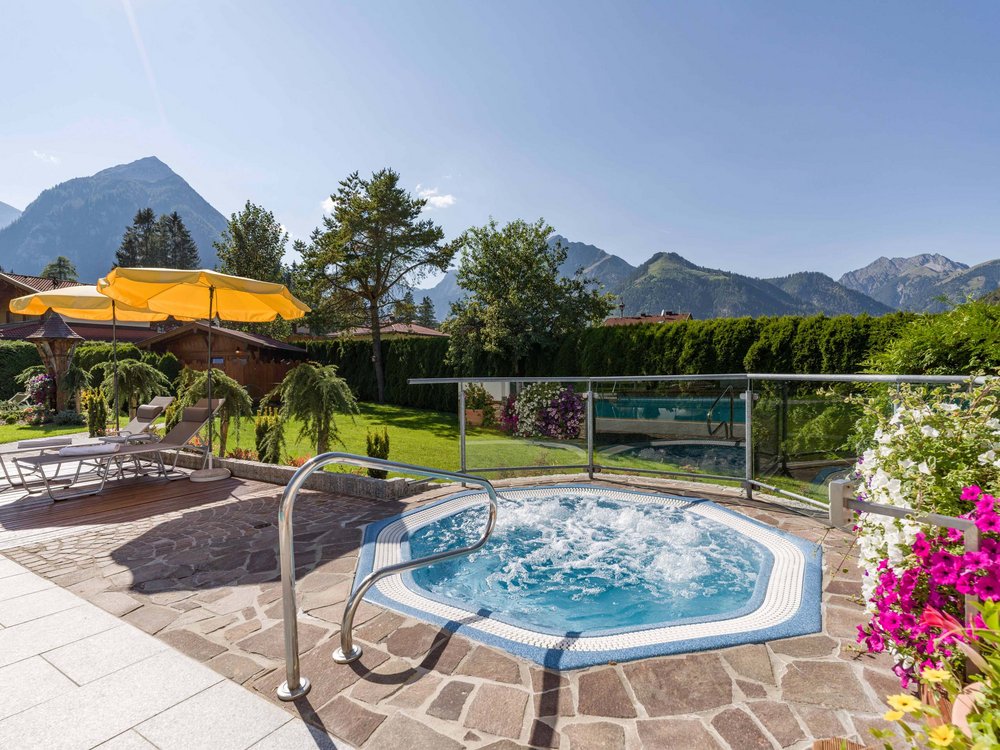 Deeper-reaching relaxation
Wellness on Lake Achensee doesn't end with fun in the saunas and water – not by a long shot! At Hotel Karlwirt, we also offer you feel-good treatments in our massage room with a mountain view. Our team will advise you on the various treatments and will be happy to spoil you with professional massages and nourishing products.