… that goes back more than two centuries! Yes, our Hotel Karlwirt on Lake Achensee has been around for a good few years. It all started back in 1794 as a farmhouse with an associated inn. Half a century later – in 1847 to be precise – the then guesthouse had a distinguished visitor: Archduke Franz Josef stayed at the Karlwirt's predecessor during a hunting holiday, around a year before he was crowned emperor! And really it's no wonder, as our location on Lake Achensee is simply majestic!
The early days of the present Karlwirt
The Rupprechter family and the Karlwirt have been inseparable for five generations – as you can see from the over 200 years of history and long-lived traditions: In 1794, the estate was a cosy farmhouse with guests' lounge, a veranda, and four guestrooms. Even the crown prince and soon-to-be Emperor Franz Josef enjoyed a stay in room number 2 back in 1847. Our grandparents Alois and Anna suffered a heavy setback in 1954, when the building burnt down to the foundations. But giving up never crossed our minds, and so our parents Alois and Marianne established a new guesthouse with 50 beds. Back then, it was only open in the summer season, as the region wasn't yet known for winter sports. The first chair lift was built towards the end of the 1950s and winter tourism took off. The first winter Olympics in Innsbruck in 1964 saw Pertisau become very popular with cross-country skiers, and shortly after that, trails were created directly through the village.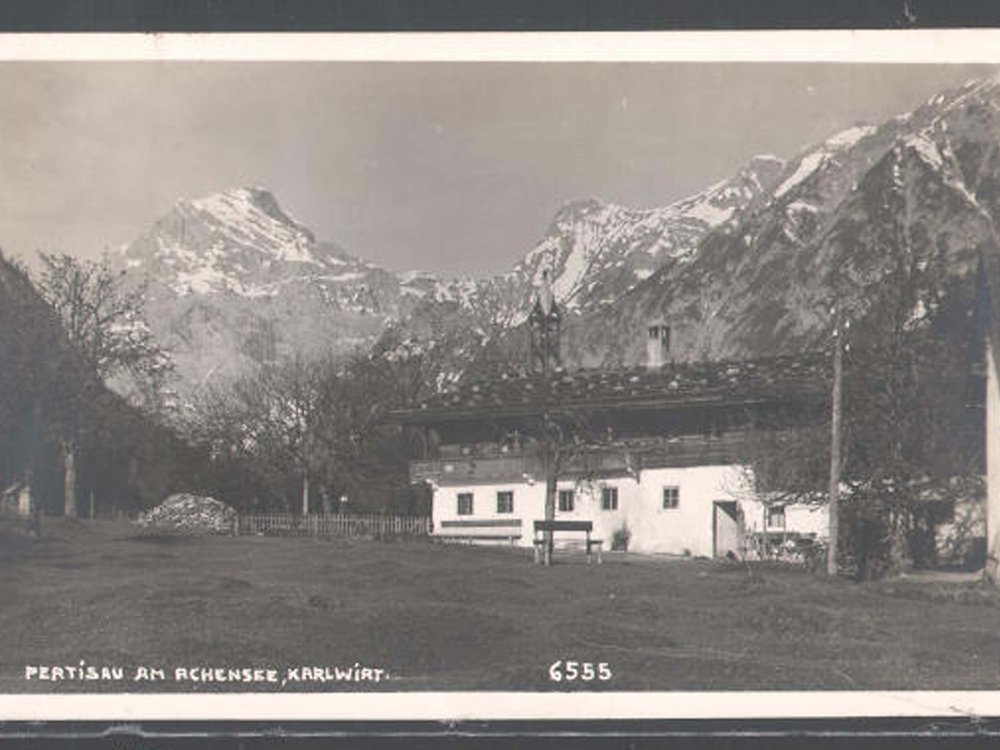 New additions to the Karlwirt
In August 1978, our Grandpa Alois established our Langlaufstüberl some 200 metres from our hotel as an Olympic centre as well as changing facility with sauna, bistro, and more. Even back then, he knew how important cross-country skiing would become to the Achensee region – and as we can see today, he was right! Our insider tip: You can enjoy an amazing view of the Karwendel Alpine park from the secluded sun terrace.
Since then, we have repeatedly enlarged, extended, and modernised the Karlwirt. We now have 120 beds and a spacious wellness oasis for our guests. Cross-country skiing has gained more and more prestige over the previous decades and soon our Langlaufstüberl was selected as the official starting point for the Pertisau trail, meaning guests of our restaurant could (and still can) set off for cross-country skiing fun right from our doorstep. Further renovations were carried out in 2018, 2020, and 2021. So, you see: We never stand still and are constantly looking for new highlights for our guests!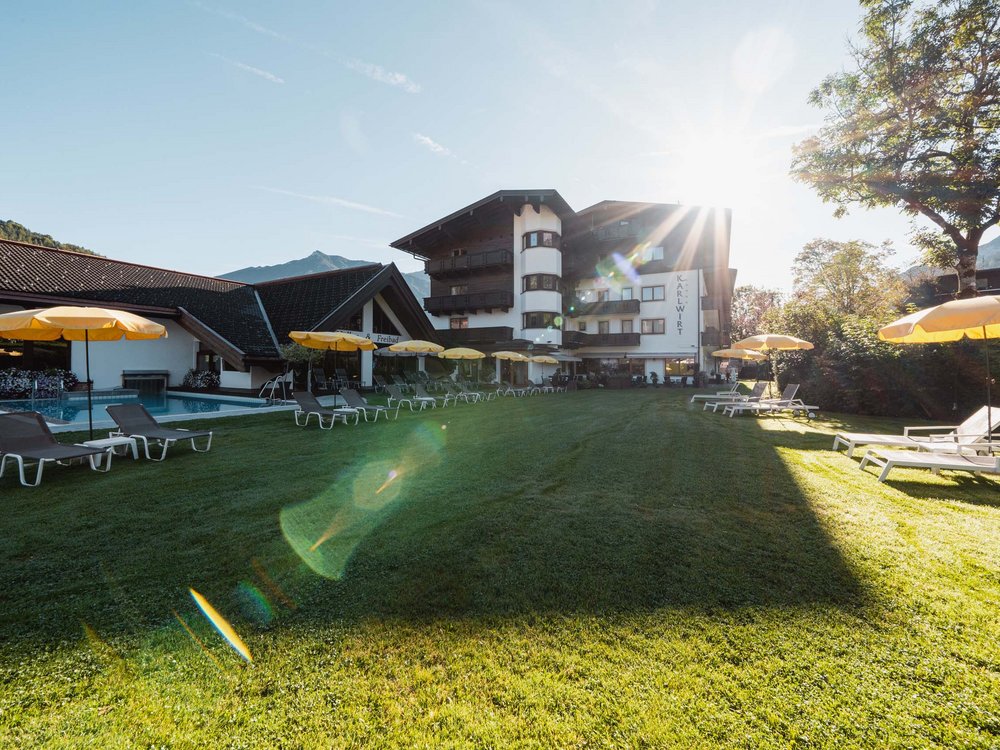 "I can't imagine a more wonderful place to live and work than our hotel. I'm at home here and feel totally at ease."