Mmm, I think I'll stay right here …
That's exactly what will go through your mind when you're relaxing in our wellness oasis, a good book in your hands and feel-good music in your ears.
Especially after rewarding adventures in the mountains around Lake Achensee – whether it's climbing, golfing, or cross-country skiing – it feels so good to put your feet up and chill out.
And our wellness oasis is the perfect place for it!
It's so easy to switch off here: In our wellness oasis, you can look forward to an indoor and outdoor pool, whirlpool, Finnish sauna, organic herbal sauna, infrared cabin, and steam bath. Afterwards, you can unwind in the panoramic relaxation room and feel yourself sinking further and further into peace. Now you're deeply relaxed, it's time for a feel-good treatment to boost that feeling of weightlessness. Are you ready?
Of course!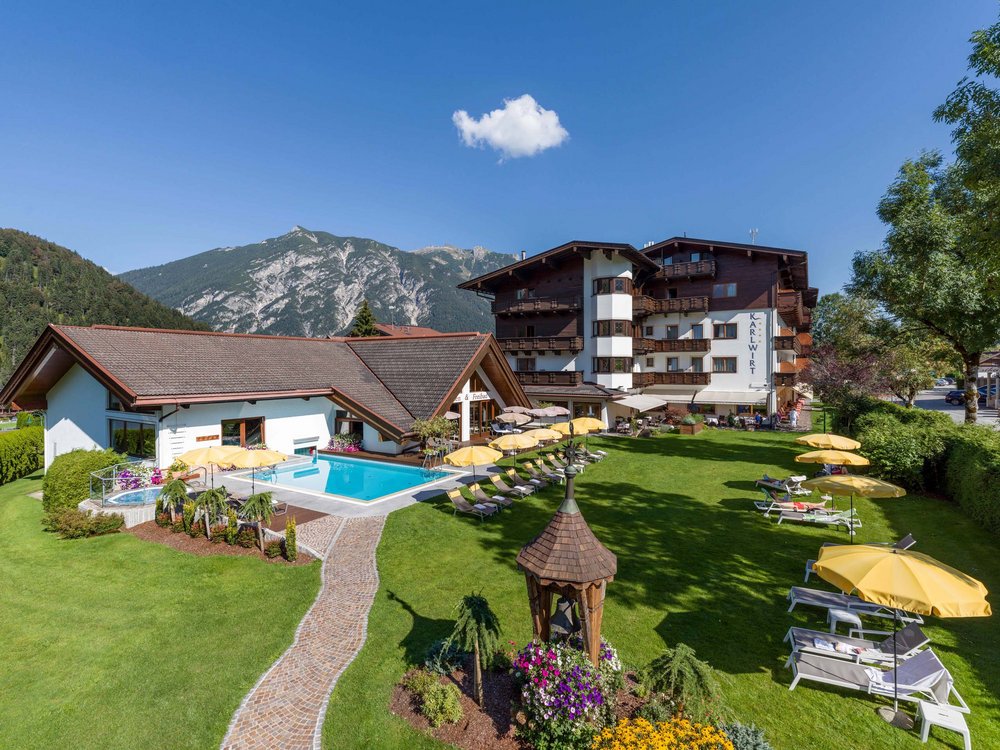 "Simply enjoy doing sweet nothing and leave daily life behind. That's what holidays are all about. And that's the exact vibe that we create for you."
Excited for culinary highlights?
Then strap in and let your indulgent journey begin! Our kitchen team will whisk you away on a voyage dedicated to mouth-watering aromas, tempting scents, and harmonious flavours. Great food in a cosy atmosphere and feel-good holidays go together like cross-country skiing and Pertisau! Your culinary journey is rounded off with a matching wine recommended by our service team.
Foodie paradise awaits