Your hotel on Lake Achensee:
Welcome to the Karlwirt!
Warm hosts, a feel-good ambience, and home-brewed beer: All that and much more awaits you at the Karlwirt, your hotel on Lake Achensee. Here, you'll find yourself in an idyllic natural landscape, right in between watery fun at Tyrol's largest lake and mountain adventures in Karwendel Nature Park – what more could you want?
The history of our hotel in Pertisau
The Karlwirt, your wellness hotel on Lake Achensee, looks back on a long, eventful history. Back in 1794, our ancestors laid the foundation stone for a hotel dedicated to indulgence, relaxation, and experiences. Many generations, a catastrophic fire, and an imperial visit later, we – the Rupprechter family – are putting heart and soul into offering you an all-round laid-back holiday.
Dive into history
At our hotel on Lake Achensee, we always stick together – come what may. Yes, we – that's head of the hotel Alois, Christine, Alois Junior, Jakob, Angelika, Sabine, Renate, and Monika – are all on the same wavelength and are always there for each other. Together with our Karlwirt team, we love being hosts, and every morning we look forward to having the chance to spoil you with all our holiday tricks. Do you want to get to know us better?
Find out more about us here.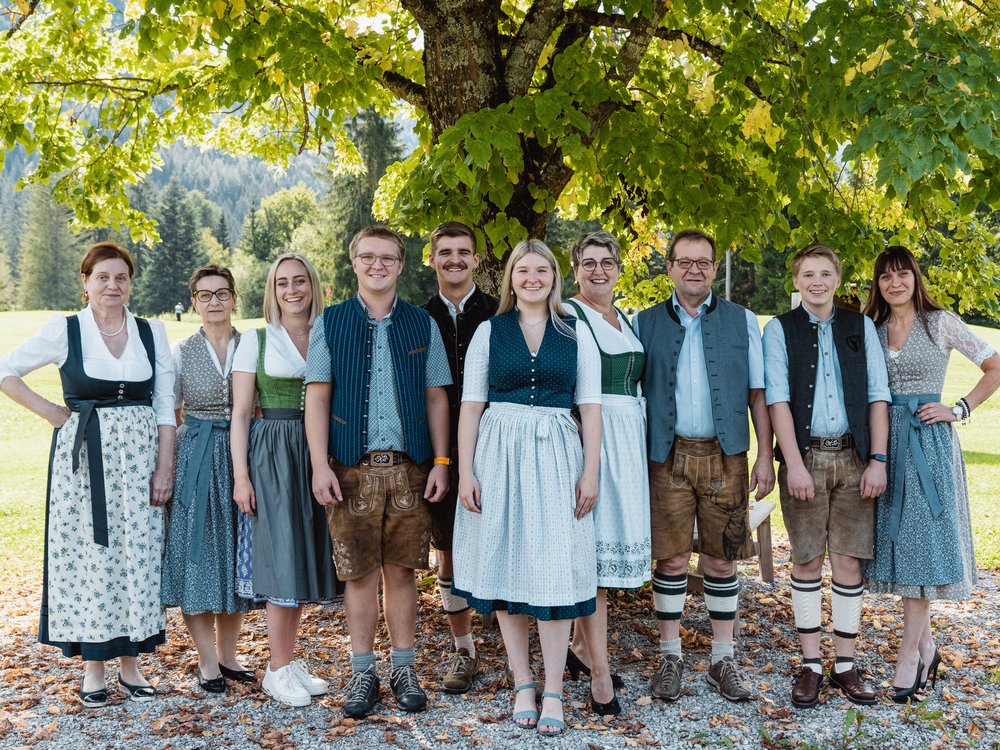 "The Karlwirt is a project that's close to my heart, I've watched it grow. Now it's the next generation's turn."
Let's raise a glass together …
to our hotel on Lake Achensee!
And that's twice as nice with home-brewed beer – don't you agree? In our Langlaufstüberl, just 200 metres away from our 4-star hotel on Lake Achensee, you can not only look forward to delicious bites all year round after cross-country skiing and hiking on Lake Achensee, but also to our Achenseebier, Alois' baby. It's brewed using the purest mountain spring water from Karwendel and has a delightfully fruity taste. Well, can you already imagine your hand closing around a cool glass full of quaffable, bubbly beer?