Hiking, golfing, sightseeing, and more
There's so much to experience around Lake Achensee: rewarding hikes in the Karwendel mountain range, exciting rounds of golf right on our doorstep, cross-country skiing tours that lead right past our Langlaufstüberl, and much more. All this is complemented perfectly by our excursion tips for the attractions that await you in and around Pertisau. Ready to go on a discovery tour?
We love to go a-wandering!
And there's a huge range of options here at Lake Achensee. The holiday region boasts no fewer than 500 kilometres of perfectly marked hiking trails for leisure walkers, families, and adventure-loving mountaineers. Countless routes also lead through Karwendel Alpine Park, the largest protected area in the northern Alps. The Rofan mountain range to the east of Lake Achensee enchants you with green meadows and gentle ascents. Of course, we'll be happy to help you plan your tour. Would you like to find out more about what you can do at Lake Achensee in summer?
Yes, of course!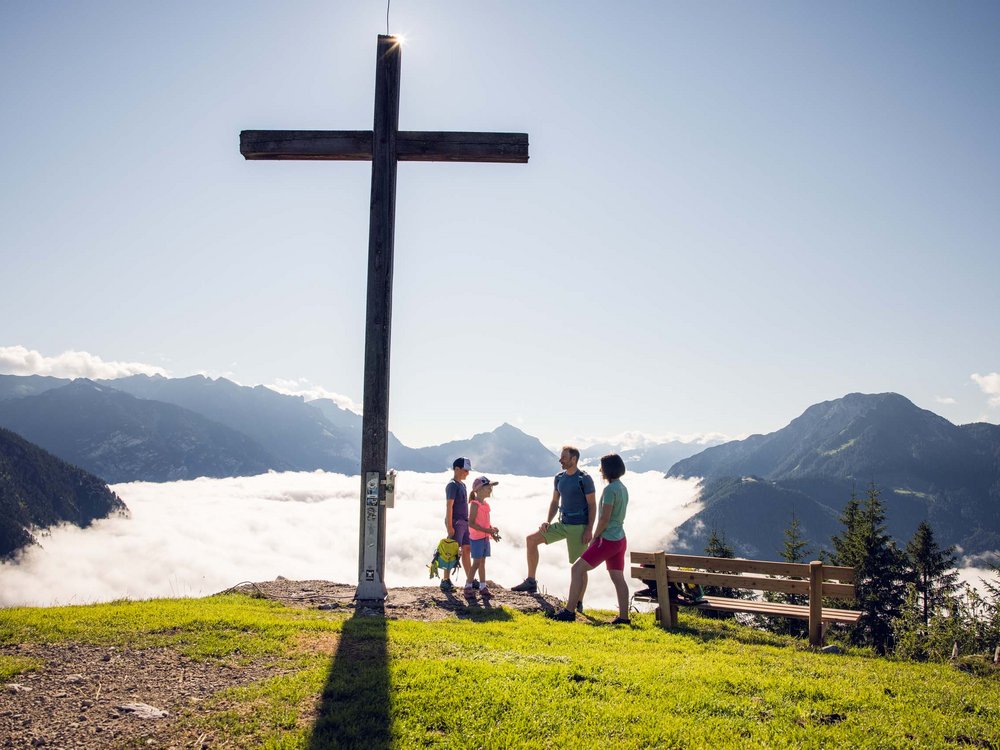 "There's so much to experience here at Lake Achensee. We'll be happy to let you in on all our insider secrets for when you're planning your leisure time!"
A cross-country-skiing dream
Our grandpa built the Langlaufstüberl almost 50 years ago – and now it's a welcome stop-off on your cross-country skiing adventures. Cross-country skiing is truly magical here thanks to the spectacular mountain panorama. Over 200 kilometres of trails of all difficulty levels lead you through the sparkling natural landscapes around Lake Achensee and Pertisau.
I want to find out more!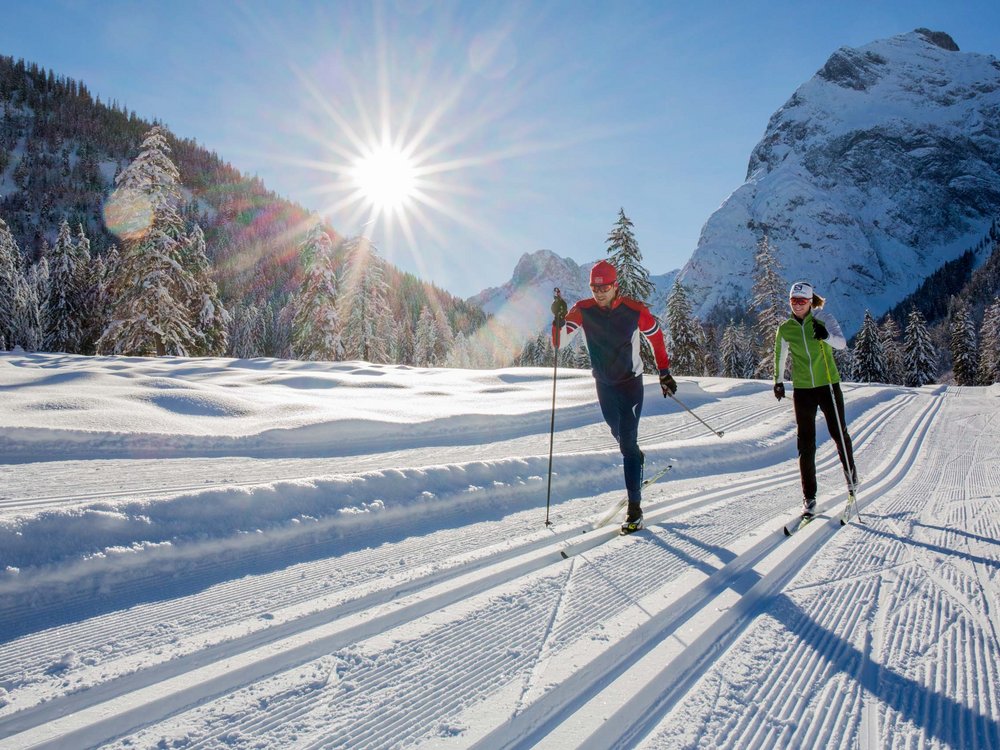 First the environment, then enjoyment
At our Hotel Karlwirt, we place great importance on protecting the environment: Our Langlaufstüberl has been CO2 neutral since the beginning of the 2000s, and our hotel has been since 2005. Soon we'll be installing a photovoltaic system so we can produce our own electricity with solar power. We say no to long transport routes. Do you want to know how we do that?
Find out more here.