Become part of the Karlwirt family!
Are you looking for a really cool job in the best team you could ever imagine?
Then look no further than the Karlwirt and the Langlaufstüberl.
Our employees are part of the Karlwirt family, we're always there for each other, and stick together – just like a real family.
Would you like to show us what you've got? Then send us a speculative application!
We can't wait to hear from you.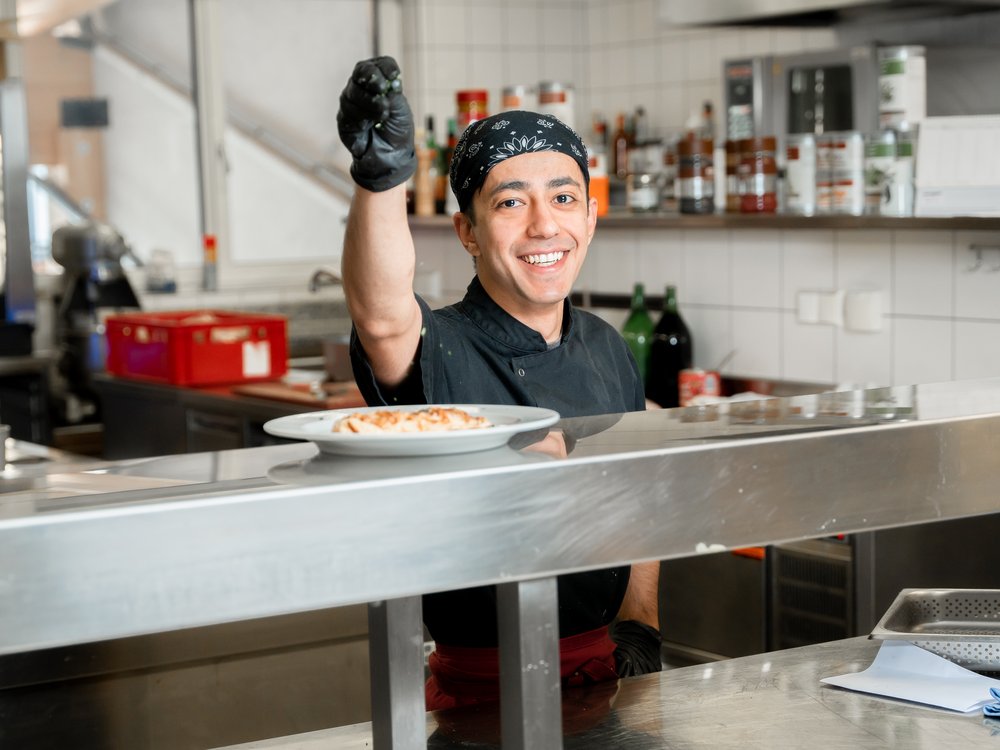 This is what you can expect here with us:
A fair salary
Five- or six-day week depending on agreement
Accommodation at Hotel Karlwirt: single room with TV and Wi-Fi
Food and drinks on work days and days off
Value vouchers for Atoll Achensee
Interested?
Then send us your speculative application!
Angelika will take care of your enquiry.
Apply now