Let's raise a glass and say cheers!
With our home-brewed beer, making a toast is even more fun. Over 10 years ago, host and head of the hotel Alois realised his dream and started a micro-brewery at our Langlaufstüberl.
The result: fruity and yet aromatic beer.
Well, our Alois loves to experiment and is always on the lookout for something new. After he tried home-brewed beer at a hotel during a family holiday, his curiosity was sparked and he started to make "brew-tiful" plans. Not even a year later, his first home-brewed beer was served – and Achenseebier was born. Today, it's primarily served at the Langlaufstüberl and Hotel Karlwirt itself, and the micro-brewery is running at full capacity. In the meantime, Alois offers several varieties of beer, including the classic "Achensee Hell" light beer, as well as light and dark wheat beer and speciality beers. The secret: Achenseebier is produced using spring water from Karwendel as well as wheat and barley malt from Bamberg, meaning it tickles the taste buds of all beer lovers. Alois' biggest success to date was when Falstaff named the brewery the most popular micro-brewery in Tyrol in 2019.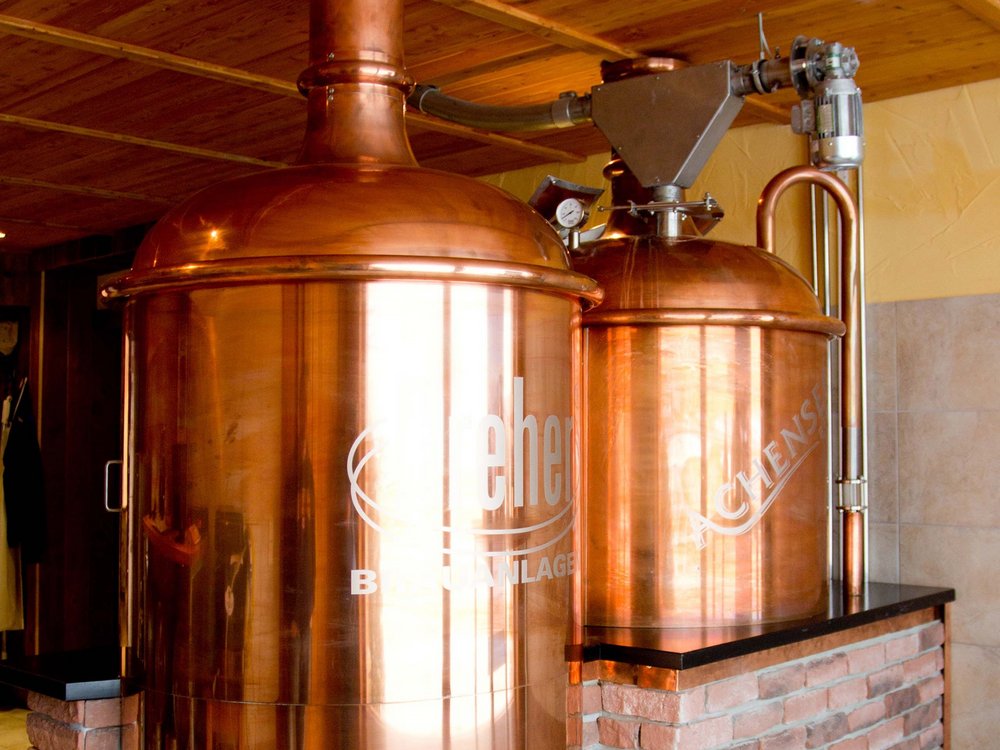 Head of the hotel Alois is gradually introducing his son Alois Junior to the brewing craft, letting him in on all his tips and tricks, and sharing his passion with him. He's still actively supporting and advising his son but is slowly handing over the reins of the brewery to him. We bet you're thirsty now, right? You can sample our deliciously quaffable Achenseebier during a brewery tour, a beer tasting, or a beer and cheese tasting!